Perks Ranch Customer Appreciation Show Clinic held May 16th and 17th, 2015.
Special Thanks to all who attended and helped make this event a success!
Building Tomorrows Leaders Today!
We take great pride in supporting our juniors any way we can. A unique opportunity that we provide for our customers is host a show clinic. Anyone who purchases cattle in our production sale or private treaty is invited to come learn about tips on feeding, hair care, clipping, fitting, showmanship, and more! Demonstrations and hands-on experience complete the 2 day event held the 3rd weekend in May. Our goal is to create a learning experience in a fun and family atmosphere. Please
contact us
for more information.
Special Thanks to Vita Ferm and Hueber Feeds for helping sponsor this event!
Day 1 Highlights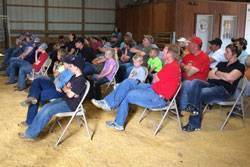 Listening to Tips on Feeding
Rinsing, Brushing, Blowing Demonstrations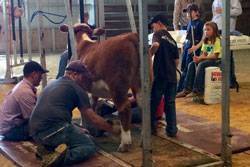 Fitting Demonstration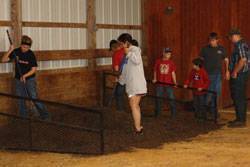 Stall Set up Contest
Pizza party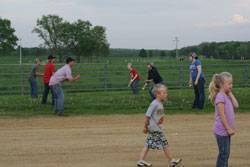 Fun Rodeo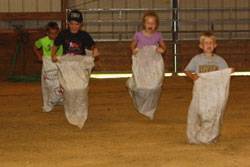 Fun Rodeo
Fun Rodeo
Fun Rodeo
Day 2 Highlights
Hands on washing, brushing, blowing
Hands on washing, brushing, blowing
Hands on washing, brushing, blowing
Hands on washing, brushing, blowing
Showmanship Tips and Workout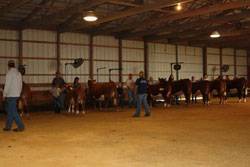 Showmanship Tips and Workout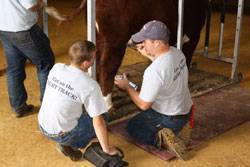 Hands on Clipping and Fitting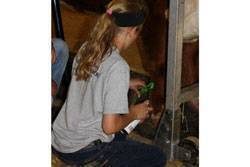 Hands on Clipping and Fitting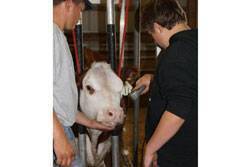 Hands on Clipping and Fitting