About Us
History/Cow Herd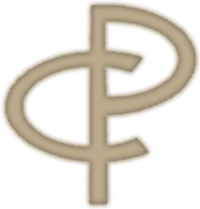 Perks Ranch was founded as a working horse and cattle ranch in 1961 by Cam Perks and his family, thus the start of the well known CP brand. Over the years, the ranch has expanded to approximately 1,200 acres of rolling grass pastures, cropland, and protected forests. After 50 years of continuous livestock operations the ranch remains in the Perks family. Doug Perks and his family take the lead on the purebred cattle operation, while Lachlan Perks runs the nationally recognized cutting horse program.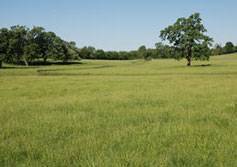 The foundation of the Hereford cowherd at Perks Ranch traces back to the great Northern Pump Cattle Co. dispersion sale at McHenry, Ill. in 1978. Doug purchased 20 females in this landmark sale, which lead to the formation of the Perks Ranch registered cow herd. From that point forward, the complexion of the cattle division at Perks Ranch has made rapid changes and improvements. Major purchases were also added from the Imig Herefords herd, Lakeside, Neb.. These cows were greatly influenced by the genetics of RB L1 Domino 970. Perks and Imig owned several partnership bulls during the early development of the Perks program; the most noteworthy was SH Advancer 409, a legendary sire of wonderful females. The blood of 409 runs deep in the Perks Ranch herd today, with the majority of the cows tracing back to this great sire.
Several bulls have been used in the Perks Ranch program from the great Cooper Hereford Ranch herd, Willow Creek, Mont. They include CL 1 Domino 905, CL 1 Domino 349, and the most famous would have to be CL 1 Domino 373. This collective group of herd bulls went on to sire many regional and national champions for Perks Ranch. Some highlights include several carload bull and commercial female champions at the Fort Worth Stock Show and Rodeo, as well as reserve champion bull at the American Royal in 1997.
Perks Ranch has always taken pride in selecting top quality bulls. In 1998, Polled influence was added to the herd with the purchase of S&S Kodiac 6G from Schutte and Sons, Guide Rock, NE. In 2005, GH Rambo 279R was purchased from Hirsche Herefords, Alberta, Canada, who was then named Canadian National Champion at Farm Fair in 2006. Then in 2006, LaGrand Reload 80P was purchased from LaGrand Herefords, Freeman, S.D., who was then named national champion at the 2007 National Western Stock Show.
In December 2009, Perks Ranch was looking to expand their genetic pool by finding a good- sized group of females from one program with consistently proven backgrounds and quality. A select group of weaned heifers was then purchased from Topp Herefords, Grace City, N.D. These heifers are now in production and have proven to be a great addition to the herd.
More recently we have purchased breed renowned herd sires such as TH 75J Bailout 144U ET and NJW 73S W18 Hometown 10Y who is 2013 Denver National Champion Polled Bull and 2014 Denver National Reserve Champion. Coupled with our ranch raised sires PERKS DCF 181R Dynasty 2109, PERKS 144U Right Track 2040, PERKS 0003 Easy Money 4003 among others we are excited for the future of our program.
About the program
We primarily focus on the spring breeding season to target our fall production sale and a yearling bull market. Heifers and early-calving cows are bred through artificial insemination; however, pride is taken in the fact that most of the AI sires are bulls that Perks Ranch owns. Following a short AI season, a combination of ranch-raised and purchased bulls are turned out. A majority of the purchased bulls are nationally recognized AI sires. Emphasis is placed on the selection of AI and herd sires by finding bulls that have muscle and growth in a moderate package. These sires are backed by strong mothers with sound udders and a productive history. Each group of cows is specially selected and put together to best utilize the strengths of the herd sire.
Complete performance information is collected through the birth, weaning, and yearling phases of production. All yearlings are scanned for carcass data and bulls have a breeding soundness exam. In addition, cows are scored for udder soundness and body condition is scored at weaning. Ultrasound data is one of the tools used to make genetic improvements within the herd. By consistently collecting data for more than 18 years, we have measured our progress and increased the muscle put into our cow herd and offspring.
The Genetic and Economic Management (GEMS) computer program is utilized to measure herd performance, records, and analysis. The GEMS program allows total breeding, health, embryo transfer, and marketing information and can interact with the American Hereford Association for registration and transfer. GEMS gives a centralized database being able to measure and manage the productiveness of the cowherd. Having complete data history on the cow herd allows for the consistently top producing cows to be identified and for non-producing females to be culled.
To promote Perks Ranch genetics, cattle are exhibited locally and nationally. After several years of hosting a spring bull sale, we switched over to selling bulls private treaty, allowing for more personal contact with the customer and a chance to help match a bull that best fits their program. Perks Ranch also sells females private treaty and welcome visitors to come by anytime to view the operation.
Mission Statement
PERKS RANCH CATTLE DIVISION MISSION STATEMENT

To be recognized as a leading source of genetics for the beef cattle industry, by utilizing all available practical, scientific and genetic knowledge.

To foster a progressive environment of education and knowledge in a family environment.

To operate the ranch with quality personnel in a practical manner with all equipment and facilities in good order.

Customer acceptance, personal satisfaction and PROFIT are measures of success for Perks Ranch.
Personnel
Members of Perks Ranch are involved in many cattle and civic organizations. Doug Perks served on the American Hereford Association board of directors and is active with the Hereford Youth Foundation of America board. He also serves on the newly formed board for GiGi's Play House in Rockford, which is a Down Syndrome awareness center. He and his wife Mary have four children; Wade, Anna, TJ and Shannon.
Doug's son, Wade, has an animal science degree from Oklahoma State University and a certificate in ranch management from Texas Christian University. Wade has served on the National Junior Hereford Association board of directors and served as their president. He is active with the Texas and Southwestern Cattle Raisers Association and Texas Hereford Association. In addition, Wade serves on the auction and international committees for the Fort Worth Stock Show and Rodeo. On Sept. 4, 2010, Wade married Brie Whitehead of San Angelo, Texas and have a son named Loyd Campbell Perks. They currently reside in San Angelo while working on Rocking Chair Ranch.
Tom and Tammy Boatman joined Perks Ranch as managers in June 2011. Tom is originally from Alabama and Tammy from Kansas. Tammy holds a bachelor's degree in animal science for Kansas State University. They were managers at JWR Land & Cattle Company in Georgia for 8 years prior to joining Perks Ranch, and have been very active in the Hereford breed. Tom serves on the Illinois Hereford Association Board of Directors and most recently Tom and Tammy were named 2015 Herford Herdsmen of the Year. Tom and Tammy have twins, Kade and Kendall.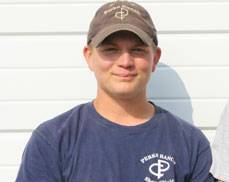 Jimmy Bernard is from a Hereford and crop operation in Grand Ridge, IL. He started at the ranch in March 2014 by completing an internship. After graduating from Joliet Junior College, he became full time in May 2014. His main focus is show and sale cattle, but also helps with day to day activities.