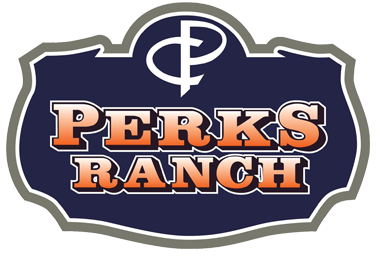 Raising Herefords Since 1961

Welcome to Perks Ranch
We are a registered Horned and Polled Hereford operation in Northern Illinois built on hard work, dedication, and family values. Our focus is to raise functional and productive cattle and support them with second to none customer service and support. Please feel free to visit the contact us page to give us a call or schedule a time to stop by.
Upcoming Events
Mature Cow Herd Dispersal & Fall Production Sale
October 13, 2018
At the Ranch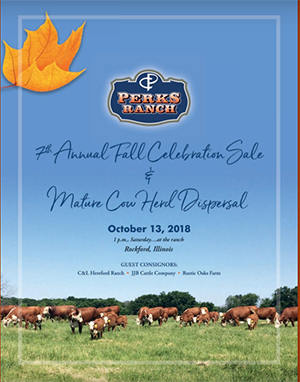 Click Here For Flip Catalog
Click Here For PDF Catalog

> CLICK HERE FOR VIDEOS
Bulls For Sale Private Treaty at the Ranch
Contact us anytime to schedule an appointment to view the bulls we have available.
Don't forget to join us tomorrow, Monday, Aug. 28th, Tuesday, Aug. 29 and September 3rd for The American Rancher on RFD-TV to learn more about the Hereford Youth Foundation of America. Highlighting the segment is a special word from our friends at Perks Ranch.

Posted by Hereford Youth Foundation of America on Sunday, August 27, 2017